Dave Noakes, a 39 years old man from Devon has come out to speak about how he coped with depression after many of his long term friends died of suicide. Dave is a father and has struggled with depression most of his life and now he's encouraging men to speak up about their emotions rather than bottle them up.
According to him, he was diagnosed with testicular cancer sometime in 2007, then he was in his twenties and the result of the diagnosis came shortly after his ex-partner lost their pregnancy. The situation around him then resulted in a decline in his mental health.
Now Dave keeps his mental health wellbeing in check by getting occupied with activities during most times of the day.
"It's not weakness if you let others in" – he said – after losing four of his close friends to suicide. "Men ought to speak up about how they're feeling.
At age 19, Noakes had his first therapy after his ex-girlfriend broke up with him after 6 years of their relationship.
The therapy was helpful actually, but I lost it sooner later and went on rampage. Since then, "I've always battled depression" – He recounted.
During the later months of 2007, his ex-partner had miscarriage and nearly a month later, he discovered a lump on his male reproductive organ while having a bath.
At first it was said to be cyst but he was nervous to have a deeper check which made him return two days later. His second opinion to have his body scanned produced a testicular cancer diagnosis which got one of his scrotums removed. The surgical procedure was followed by a series of chemotherapy.
Chemotherapeutic treatment made me be very careful about my body, because the treatment usually suppresses the immune system. "I didn't want to catch additional infections," he said.
Sports was my comforter and guide. It keeps my brain alive and occupied. I cover 100 miles a day – doing so for 4 times a week.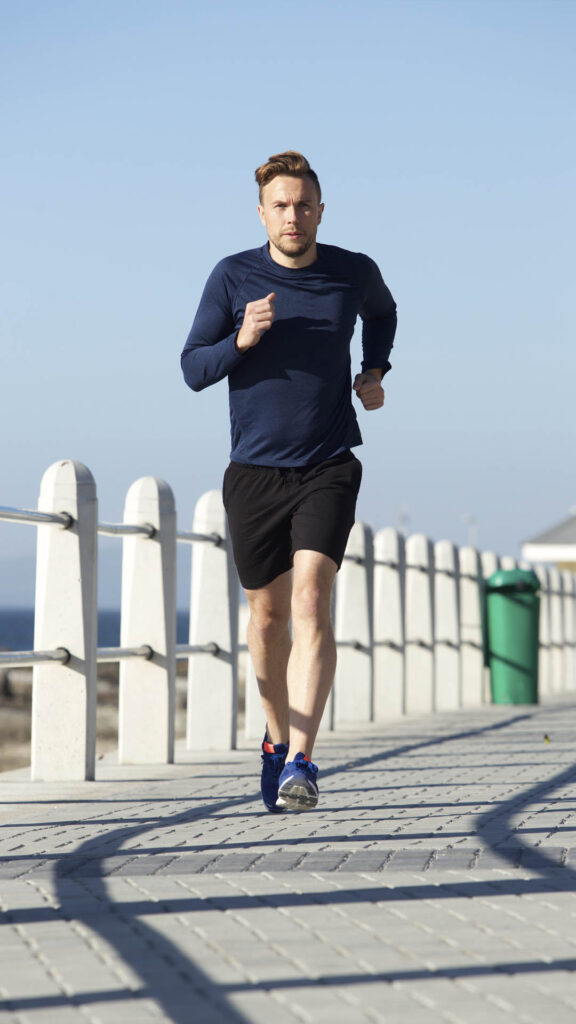 Dave was doing a lot to keep himself busy, but was later taken away. Thus, while he managed his challenges and circumstances, Dave claims he became uncomfortable.
With depression you tend to withdraw from everything, he said. You set boundaries to shield yourself from everyone which serve as coping mechanisms. "I became unbearable to be around. My partner was finding it very hard. I was extremely angry at everything."
After the first chemotherapy, Noakes went for scans for the next 5 years to be certain he was totally cancer-free.
And now that he's married to another professional cyclist Juliette Elliot, they decided to start a family.
The couple had tried conceiving severally and tried IVF twice but could have children.
Two year ago, they adopted Alexandra – four years old now, who Noakes is spending most of precious time with since he was furloughed from VeloPark since the COVID-19 pandemic outbreak.
Dave began a blog since the lockdown began and began to keep my health in check by exercising and talking. "Since cycling races have been put on hold, my work is cancelled."
"I love riding a lot. And riding isn't just about fun; it helps you stay in check."
Obviously, same as the millions of people around the globe, the pandemic has impacted several aspects of Noakes' life.
Talking about his marriage, he mentioned: "we have attempted to get a divorce for about 16 times. It was difficult, so we went for counselling."
Towards the end of October, Noakes lost one of his close pals to suicide. "Losing my friend to suicide is bad, but I could tell about 10 people from the last 10 years within my network who committed suicide," he said. "It's really saddening,
During the early weeks in the pandemic and lockdown, experts predicted the outbreak could have "devastating" impact on people's mental health.
In the month of May, nearly 500 million people in the UK enrolled for online suicide prevention program.
Before the pandemic started, at least 6,859 deaths by suicide was recorded in both the UK and Ireland especially in 2018.
Overall statistics indicate that more men than women are three and four times more likely to commit suicide in the UK and Ireland respectively.
And now (Movember), Noakes encourages people, especially men, to open up about their feelings and speak to someone who will listen to them.
"It's easy to withdraw," – he said.
"Everyone can feel weak and don't want people in, but, you don't need to do it publicly." – he said.